Our Trustees provide careful stewardship and guidance to ensure that the AAIR Charity can continue on its successful mission.
Professor Sir Stephen Holgate CBE FMedSci
Patron
I am Medical Research Council Clinical Professor of Immunopharmacology and Honorary Consultant Physician within Medicine at the University of Southampton.  I have utilized many approaches to study asthma including epidemiology, genetics, pathology, microbiology and immunology, pharmacology and experimental medicine. This research has informed guidelines on asthma management and has identified and validated novel therapeutic targets. My current research focuses on stratified medicine, the role of the epithelium in orchestrating asthma and the evolution of asthma across the life-course. I have chaired various government committees and am especially focussed on improving air pollution regulation.
Professor Donna Davies FMedSci
Chair
I am Professor of Respiratory Cell and Molecular Biology in the Faculty of Medicine at the University of Southampton.  I lead a team of clinical and non-clinical researchers studying mechanisms of chronic lung diseases including asthma and idiopathic pulmonary fibrosis with the aim of identifying novel therapeutic approaches where there is an unmet need.  I became involved with the AAIR Charity when I joined the Respiratory team in the late 1990's and saw how it helped accelerate research ideas. I am currently Chair of the AAIR Trustees.
Frank Anderson
I am the oldest of the Trustees of Asthma, Allergy and Inflammation Research Trust (AAIR). Now 75 years of age but very active. I, in 1992 helped set up the AAIR Charity. Before retiring, I became Manager of the large research unit that spawned AAIR and I have continued to remain passionate about AAIR and all research, particularly Asthma and Allergy research.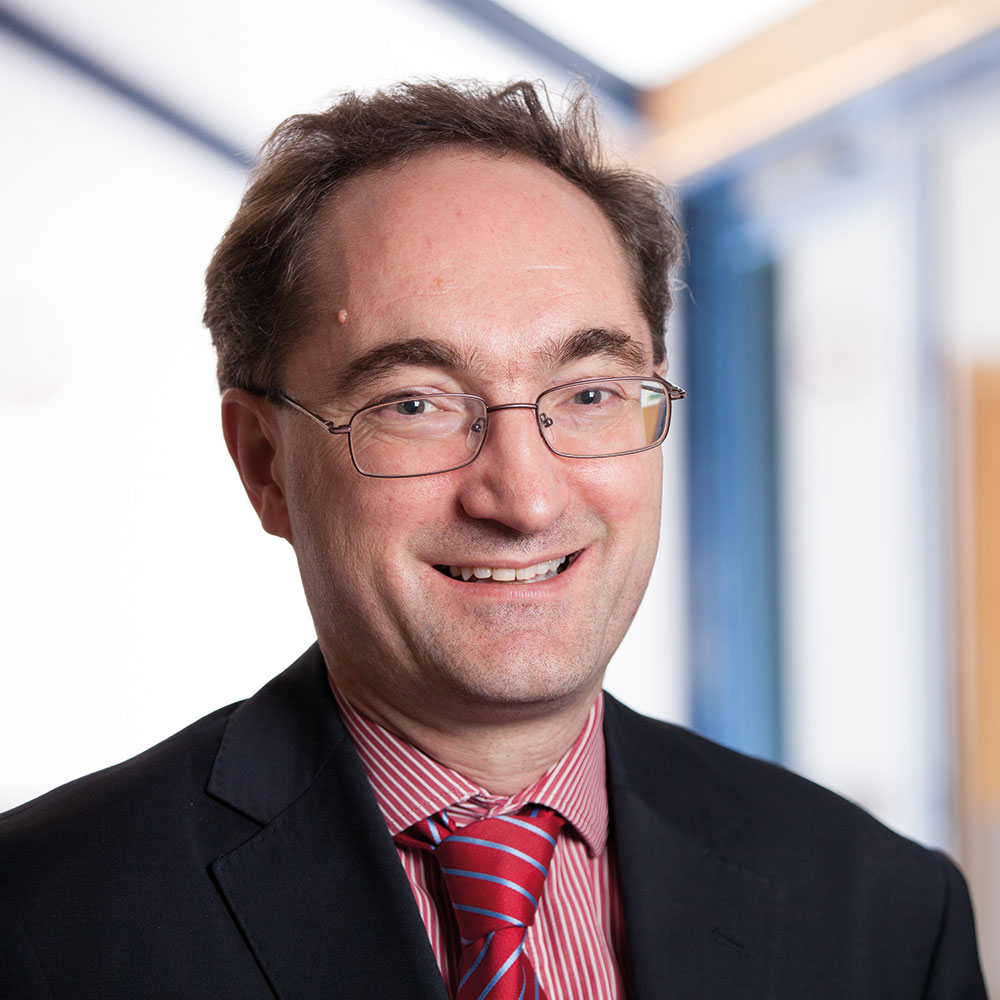 Professor Graham Roberts
I am an academic paediatrician specialising in allergy and respiratory medicine at the University of Southampton and Southampton University Hospital NHS Trust. My research interests focus on the epidemiology of paediatric asthma and allergic diseases and the development of improved clinical management strategies for these diseases. I became a trustee of the AAIR charity as I have seen the benefits of a truly local charity supporting research into an area that affects so many children and adults in our locality.
Professor Jane Lucas
I am a paediatrician looking after children with respiratory and allergic conditions. I also lead the national Primary Ciliary Dyskinesia (PCD) Centre in Southampton, diagnosing and looking after people with this rare inherited lung disease. My research includes understanding why children develop allergies and asthma, and why these diseases are particularly severe in some children. I am also investigating how to treat patients with PCD and allergies, using patient-centred approaches.
Over the years I have been impressed by the contribution AAIR has made to research of respiratory disease and allergies, providing equipment and supporting PhD students. I am delighted to be a Trustee, with the opportunity this provides to support the work of the Charity.
Laurence Dunn
I am a specialist employment lawyer jointly running my own practice, DC Employment Solicitors, here in Southampton. I joined AAIR as a Trustee in 2013. The work of AAIR is absolutely vital and I wanted to lend my support to the existing Trustees and volunteer fundraisers. I have a special interest in assisting AAIR as my son was asthmatic from birth.
With my partner working in the Faculty of Medicine on cancer research, I have a strong bond with the University of Southampton. Having done fundraising for many years, I am a serious cyclist in my spare time and have completed several charity events fundraising for AAIR including cycling 550 miles across Belgium and Germany for The Rad Vlaanderen Stuttgart Challenge.
Dr. Jo Slater-Jefferies
I joined the AAIR charity in 2010 whilst working within The University of Southampton Faculty of Medicine. I have a PhD in Molecular Biology and a MBA, and moved from carrying out research in the laboratory to managing clinical and basic research both locally and with international partners. I am extremely proud to be a Trustee of the AAIR charity, the charity provides essential support to Asthma & Allergy Research being carried out at Southampton. On a personal note, I am the mother of two young boys and with the incidence of asthma and allergic related illnesses increasing I am privileged to be part of a charity that provides support to childhood illnesses.
Miroslav Synek
I completed my paediatric training in my native country of Czechoslovakia in 1989. I joined the then University Medicine Department in Southampton in February 1992 as a Research Fellow, taking part in research into the underlying mechanisms of asthma. My MD thesis was completed in 1995.  I subsequently settled in the UK and resumed my paediatric career. I then worked as a Community Paediatrician in the Fareham and Gosport area and, later in Portsmouth until retiring in 2019. I joined the AAIR charity in 2015 and am now a member of the Scientific Committee. In this capacity I assist with selection of the best quality research proposals for funding by the charity.
The current chairperson of the Asthma, Allergy and Inflammation Research (AAIR) Charity is Professor Donna Davies who co-ordinates the decision making of a group of eight Trustees. This group is made up of scientists, clinicians and external professional lay persons with a mix of gender and ethnicity.
Major funding for research comes from a range of sources including the National Institute for Health Research (NIHR) and the Medical Research Council (UK). 
The AAIR Charity helps local scientists to leverage such funding by funding pilot projects and pump-priming grants, which help researchers to demonstrate the feasibility and potential of their proposed research work. The Charity also helps to purchase vital pieces equipment and supports the next generation of asthma, allergy and inflammation researchers by funding studentships and bursaries. Since 1991, AAIR has contributed over £6M to these causes.